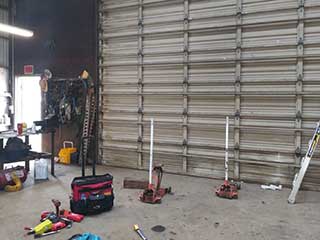 Knowing who to call when you want to upgrade your automatic garage door or when you need something repaired is important. For once, you want to waste as little time as possible when you need emergency repairs, to keep the problem from worsening. You'll want to get a garage door service provider close to your area, to ensure the response time will be minimal. That's why knowing a good garage door company near you is so important. Whether you're looking for a new door or you need opener repairs or anything else, Garage Door Repair Natick has you covered in every way. With us, you don't just get excellent services, you also get answers to any question you have.
What Garage Door Is Best?
Putting the different brands aside for a moment, let's talk about the basics of garage doors. The material that panels are made of determines a lot about their eligibility to suit your needs. Wooden garage doors look fantastic. The classic appeal that wood panels offer has plenty of curb appeal and can be stained and painted in all sorts of ways. The texture, the shine, the warmth, and vibe. These are all reasons why wood door panels are excellent. Clopay, for example, has beautiful wooden panels and even faux wood ones that look amazing. A good garage door company (like us) should have a range of models in stock, with a variety of wood types and textures to suit every homeowner's taste.
Steel and Aluminum Door Models
If you're looking for security, a steel garage door is by far the most durable type. It'll turn your garage into a fortress, making it incredibly difficult for burglars and thieves to get through. Brands like Amarr and Raynor or Windsor have very durable steel garage door models that can serve your needs perfectly. As for an aluminum garage door, those are great for people who look for inexpensive and easy-to-maintain doors. While aluminum isn't as durable as steel or wood, it's far easier to take care of, and can be stained in various ways to give it a more elegant look. Remember that if you're looking to install a new overhead door, you've got a nearby garage door company to call, any day of the week.
What Garage Door Opener Is Best?
Your door needs a motor to become the classic automatic garage door that we all know and love. Well, the fact that there are plenty of choices in that department should come as no surprise. Chamberlain and LiftMaster chain drive units and Genie ultra-silent belt drive models are some of the best on the market. But choosing a garage door opener involves a lot of factors. You need to consider noise output, door weight, extra features like Wi-FI connectivity or backup batteries, and much more besides. Often people prefer to go with the nearest garage door service company. Going with someone local helps folks feel they get a product and assistance from people they trust. Well, in the case of us here at Garage Door Repair Natick, that's exactly what you get. Hardworking experts always ready to lend a hand and offer guidance and advice.
Different Strokes On Openers and Doors
As the saying goes, what might be right for you may not be right for some. The best garage door opener for one homeowner may not be the best one for another. Whether you need garage door opener repair services or to have a new model installed, contacting us will ensure you get the best solution and an excellent product. Garage Door Repair Natick specializes in opener repair and replacement and happily dolls out advice and consultation. For over a decade now, we've cemented our place as the leading garage door company around. If you're near Natick or anywhere close by, you've got us to turn to for same day emergency repair services.
The Closest Garage Door Company
Proximity isn't a factor for quality, but in this case, the two coincide. You don't need to start wondering how to install garage door systems or what kind of overhead door springs you need. You can leave all that to us. The same day service policy Garage Door Repair Natick maintains means you'll find someone available to help you anytime, Sunday through Saturday. From broken spring repairs to panel or opener replacement. Any repair or installation service you require is a quick phone call away.