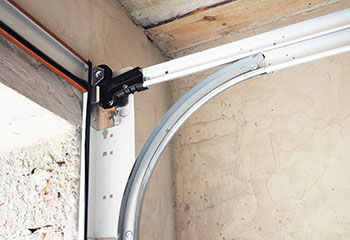 Track Replacement
Customer Issue: Rusty and damaged track.
Our Solution: This customer's tracks had been older than his door, and their condition reflected their age. We replaced them with new ones, and made sure the rollers could travel inside them without any issues.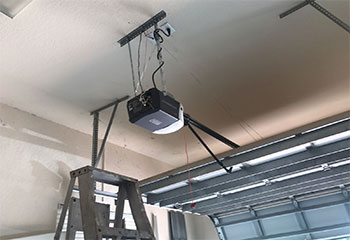 Opener Replacement
Customer Issue: Needed a new opener.
Our Solution: If the issue only involved the circuit board, we would simply replace that component, but the drive system and the motor also exhibited various problems, so we suggested that replacing the entire unit would be the way to go. The customer decided to have the Genie 7055-TKALV belt drive opener installed, due to its silent operation. We installed the new unit for him and showed him how to use its different features.
Carl Kingston
- Framingham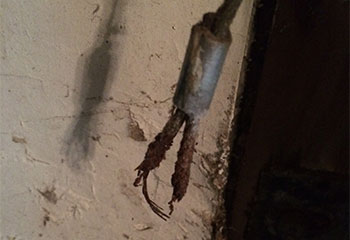 Cable Replacement
Customer Issue: Frayed lift cables.
Our Solution: This customer's cables were looking very bad, and we were worried they would break, which could cause the panels to collapse. We quickly replaced both units with new ones, and then adjusted them to ensure the door could open and close smoothly.