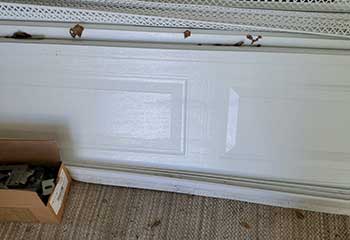 Panel Replacement
Customer Issue: One of the customer's new garage door panels turned out to be defective, breaking in half a few weeks after installation. The manufacturer was liable, but someone needed to do the hands-on work of installing the replacement panel.
Our Solution: The panel was broken, but both haves were mostly unbent. This meant that after we removed the door from its tracks, taking the pieces out was as easy as unscrewing and sliding them. The new panel was a perfect fit, and we installed it without issue before putting the door back on its tracks. We reconnected it for testing and found it working without issue.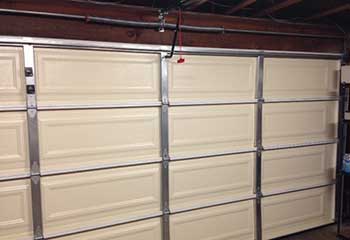 Spring Replacement
Customer Issue: The customer wanted her broken torsion spring replaced by experts to ensure it was done properly and with complete safety.
Our Solution: Our team carefully disconnected the opener from the system, as well as clamped the door into place to keep it from moving. Once the tension was safely released from the springs, the pieces of the broken one were removed. The new one was installed and the tension was restored before testing occurred to make certain the problem was solved.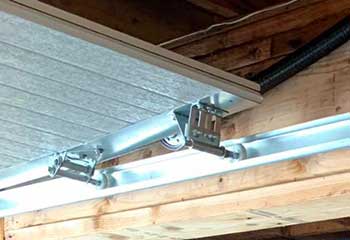 Roller Replacement
Customer Issue: The garage door seemed to be dragging for this customer rather than moving smoothly.
Our Solution: Our professionals pried the tracks open to take a look at the rollers and found that they had become rusted over time. The damaged rollers were replaced with new ones before the track was closed up again and the system tested to assure it was now working easily.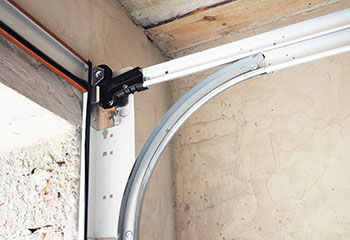 Track Replacement
Customer Issue: Rusty and damaged track.
Our Solution: This customer's tracks had been older than his door, and their condition reflected their age. We replaced them with new ones, and made sure the rollers could travel inside them without any issues.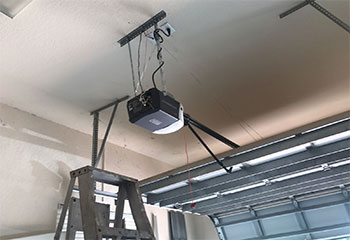 Opener Replacement
Customer Issue: Needed a new opener.
Our Solution: If the issue only involved the circuit board, we would simply replace that component, but the drive system and the motor also exhibited various problems, so we suggested that replacing the entire unit would be the way to go. The customer decided to have the Genie 7055-TKALV belt drive opener installed, due to its silent operation. We installed the new unit for him and showed him how to use its different features.
Carl Kingston
- Framingham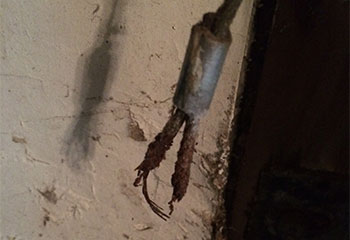 Cable Replacement
Customer Issue: Frayed lift cables.
Our Solution: This customer's cables were looking very bad, and we were worried they would break, which could cause the panels to collapse. We quickly replaced both units with new ones, and then adjusted them to ensure the door could open and close smoothly.